New York Bill Would Make It A Crime To 'Annoy' Police
This write-up was done by William Toler and originally posted to IndieRegister.com. Toler is also active with Carolinas Cop Block
_____________________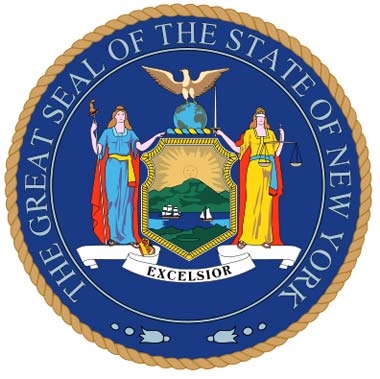 Those elected to allegedly serve the interests of "the people" in the State of New York, as usual are working on a bill to protect some of their own: the police.
According to WIVB, legislators in the Empire State (fitting nickname) seek to make a crime to "annoy" a cop. The imaginative title of the bill: "An act to amend the penal law, in relation to aggravated harassment of peace officers or police officers."
The bill states:
A PERSON IS GUILTY OF AGGRAVATED HARASSMENT OF A POLICE OFFICER OR PEACE OFFICER WHEN, WITH THE INTENT TO HARASS, ANNOY, THREATEN OR ALARM A PERSON WHOM HE OR SHE KNOWS OR REASONABLY SHOULD KNOW TO BE A POLICE OFFICER OR PEACE OFFICER ENGAGED IN THE COURSE OF PERFORMING HIS OR HER OFFICIAL DUTIES, HE OR SHE STRIKES, SHOVES, KICKS OR OTHERWISE SUBJECTS SUCH PERSON TO PHYSICAL CONTACT.
If the bill is passed, it would go into effect in November and "violators" will face a felony charge and up to four years in a cage.
One of the bill's sponsors, Sen. Joe Griffo, had this to say in support for the words on paper:
Police officers who risk their lives every day in our cities and on our highways deserve every possible protection, and those who treat them with disrespect, harass them and create situations that can lead to injuries deserve to pay a price for their actions.
The station didn't talk to anyone opposed to the bill, but did state in the first paragraph that it is "a move that could have far reaching consequences."
While being annoying can be, well, annoying, it doesn't cause harm to anyone or their property and therefore should not be a crime.
Legislation like this could lead to even more prison overcrowding of peaceful people and more police brutality. There are already people being arrested for "annoying" cops without there even being a law against it.
Antonio Buehler, co-founder of the Peaceful Streets Project, is currently on trial in Gonzales, Texas for annoying a cop. Back in March, Buehler yelled to an officer, "Go fuck yourself" after being made to leave a courtroom.

It would also be an excuse to arrest every Cop Block and Cop Watch member who record all encounters in an effort to achieve accountability. "Oh…you're annoying me. You're under arrest."
A bill with vague language leaving it up to the interpretation of the officer, is the worse kind of legislation.
_____________________
Joe Griffo (one of the bills sponsors)
http://www.nysenate.gov/senator/joseph-griffo
[email protected]
Albany Office
188 State Street Room 612
Legislative Office Building
Albany, NY 12247
Phone: (518) 455-3334
Utica Office
207 Genesee Street Room 408
Utica, NY 13501
Phone: (315) 793-9072