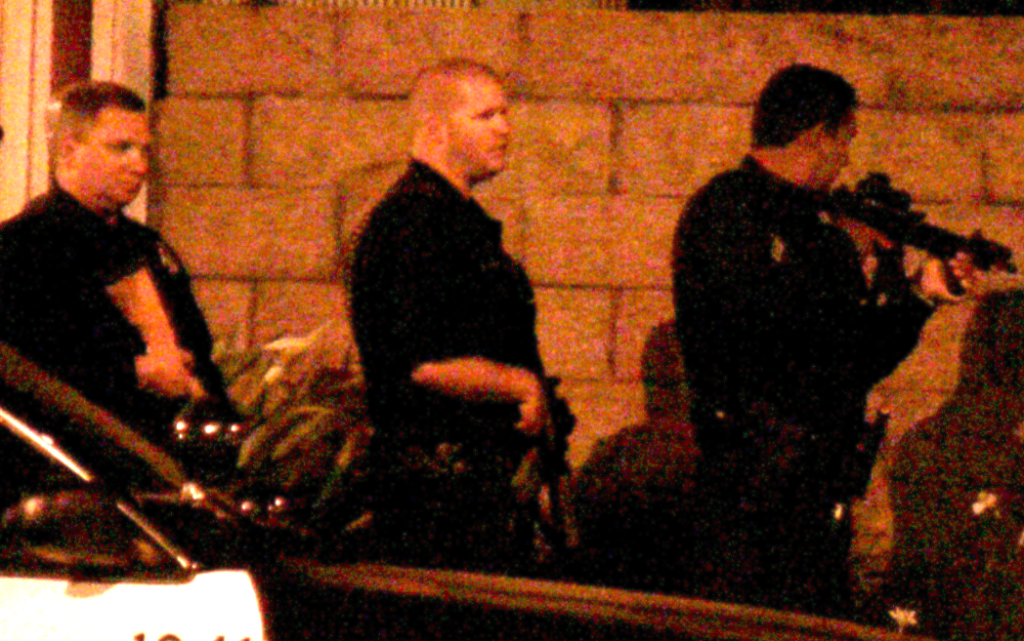 On the evening of June 8th, 2013 Oakland Police were engaged in a vehicular pursuit in West Oakland. At some point, the car bailed, and two occupants fled on foot.

One person was immediately detained, while another allegedly fled into someone's backyard. A perimeter was established, a helicopter, and a K-9 were brought in to assist heavily armed search teams. As one search team prepared to enter a property, they made announcements as required by departmental policy. On this particular night the loudspeaker malfunctioned and the commands were inaudible. They eventually replaced the speaker with another and conducted a much briefer announcement session before entering the property. While no one was harmed, the possibilities were great. As you can hear the first announcement is completely inaudible, and the second announcement only lasts for 10 seconds. 30 Seconds after the second announcement, the police enter the property guns drawn, accompanied by a K-9.
Announcements are crucial in these situations because they are intended to communicate to the suspect, but more importantly to the residents of the police presence, as well as the possible threat. A residents knowledge of a police operation can mean the difference between life and death. . This operation appeared hasty.
If you like what you have seen or read feel free to
Donate at https://www.wepay.com/donations/wecopwatch
Check out more of out content at http://wecopwatch.org/
Like us at https://www.facebook.com/WeCopwatch
Watch Videos at http://www.youtube.com/WeCopwatch
Check up on us at https://twitter.com/WeCopwatch