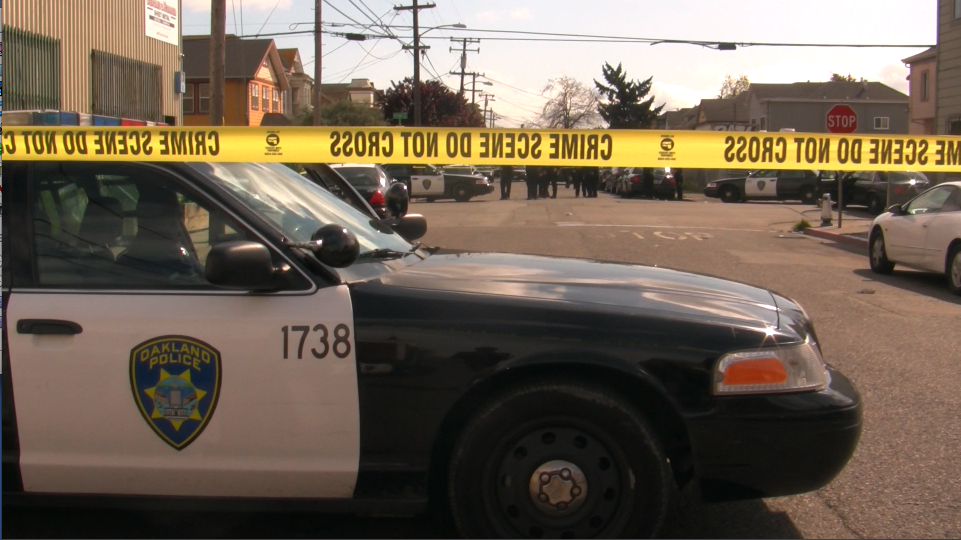 On April 5th, 2013, Oakland police were notified of an alleged burglary in progress in West Oakland, California.
While information about the incident is still emerging, OPD has stated that one of the suspects was carrying a fake gun and did not know police were setting up a perimeter around the house. He was subsequently shot in the shoulder by an officer as he attempted to leave the area.
This is the 2nd OPD officer-involved shooting this week. On the evening of April 3rd, an Oakland officer shot an innocent teenager in the face while investigating an armed robbery in downtown Oakland. The teenager's jaw and cheek were grazed, but his injuries are not considered life-threatening. OPD has since stated that the minor and his friends were not involved in a crime. Click here to see more about the April 3rd shooting 
Police officers have the right to defend themselves, just like anybody else. However, it will be interesting to see if the suspect shot today posed any threat to the officers. If he didn't aim the gun at anyone, OPD's standard procedure is to order the person to drop the weapon and to submit to arresting officers.
Fortunately, video of the incident will ultimately reveal what, if any, threat the suspect posed. All Oakland police are required to wear and activate their PDRD video cameras during police stops. If the officers involved in today's shooting were following PDRD procedure, their cameras should have been rolling.
One thing that should raise alarm is the fact that OPD were advised to keep any mention of the shooting off the radio. (Watch the final moments of the featured video.)
This silence may be because the Oakland Police Department, like the Berkeley Police Department and countless others, controls the message after they shoot someone.
Click here for more WeCopwatch coverage of Kayla Moore and the Berkeley Police Coverup

Answers! Not Undercovers!