Lets Take This Show On The Road!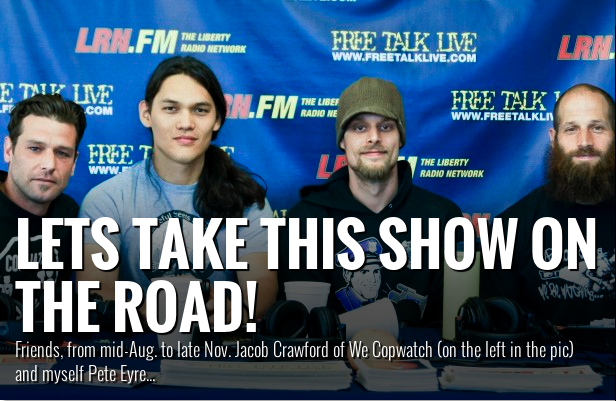 Friends, from mid-Aug. to late Nov. Jacob Crawford of We Copwatch (on the left in the pic) and myself Pete Eyre (on the right in the pic) will be on the road doing a police accountability tour. Right now our plan is to visit: Austin, Cape Town South Africa, Oakland, Denver, Detroit, Chicago, Minneapolis and Houston.
We'll have more details about the tour and each stop as we move forward, but right now we're hoping to hear from you - what stories should we cover at each location? Who should we seek to connect with and possible interview? What groups or organizations should we reach-out to?
Feel free to message me at [email protected] if that's easier.
Thanks in advance!
We'll be collaborating with individuals active with Cop Block, Copwatch, Peaceful Streets Project,and many others. This tour has a lot of potential!!