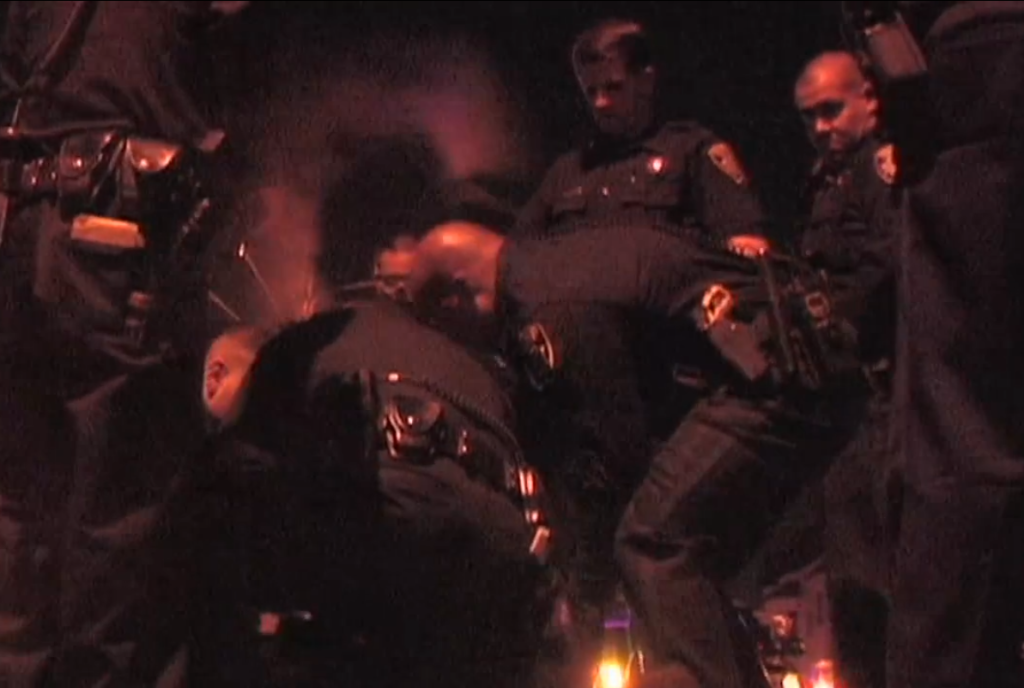 A 53 year old man was killed by Oakland Police early this morning (July 8th, 2013) as they attempted to bring him into custody for a psychological evaluation. At this point the only version of this killing is coming from the Oakland Police and was distributed by Johnna Watson who was not present during the killing and is paid essentially to do damage control in the hours following a police killing or action.
You can see Johnna Watson doing damage control in this WeCopwatch video in which a house was gassed and raided.

Oakland SWAT Team deploys Gas during Raid in West Oakland 10/15/12
You can read Oakland Police's press release here
WeCopwatch is strongly against Police making contact with people in distress. Oakland needs to find solutions to helping people who are upset, or in mental anguish without involving armed people who know they can kill with impunity. One thing is for sure, Oakland Police are mandated to activate their PDRD's (mounted chest cameras) when interacting with people, so this killing is on video.
Breaking Down (Police Hurt Mental Health)

Read more WECOPWATCH's coverage of Mental Health issues
http://wecopwatch.org/breaking-down-police-hurt-mental-health/
Oakland Tribune's title "Man Collapses, Dies During Arrest in East Oakland Neighborhood"insinuates that Police may not have been a factor in this man's death. What do you think?