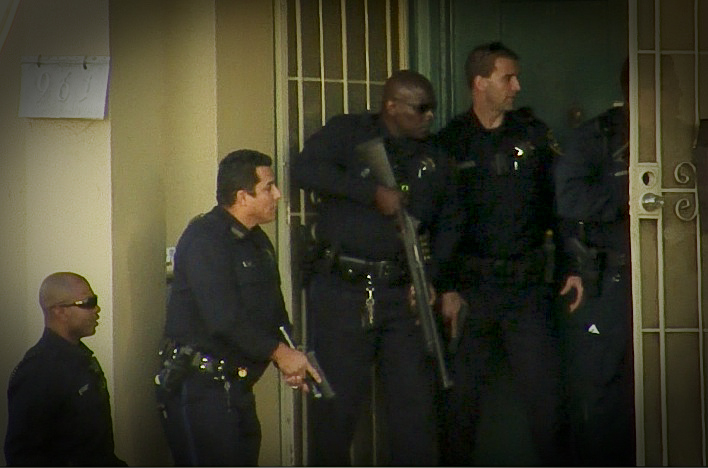 Repost from Indybay.org
From 2000-2011, 89 officer-involved shootings were reported in Oakland. Only 5 of those shot were white.
On February 22, 2013, officers from OPD (Oakland Police Department), CHP (California Highway Patrol) and the Alameda Sheriff's Department descended on an apartment in West Oakland in search of a possibly armed man.
As police surrounded the property at MacArthur Blvd. and Market St., the man inside became distraught, breaking windows and yelling.
It was the perfect equation for what is known in police circles as "justifiable homicide." If an officer can articulate how they were in "fear for their safety" or the "safety of others," then they know they can shoot with impunity.
To the surprise of onlookers, OPD did not shoot the man. Any guesses as to why?