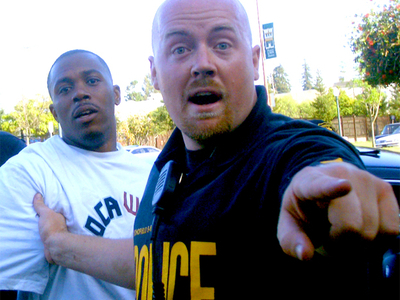 Over the years, Copwatch groups have spread across the nation and world.
If you are interested in starting a Copwatch group, reach out to your community and find like-minded folks. Read up on your rights (local, state, and federal). Check in with the greater public about Copwatch and see how they feel about it. If it's a need that makes sense, go out and do it, and be great!
Here are some resources Berkeley Copwatch has used in Know Your Rights trainings over the years.
These Streets Are Watching

These Streets are Watching is a 50 minute video on police accountability in three communities; Denver, Cincinnati and Berkeley. The video documents incidents of possible police brutality. Independent filmmaker Jacob Crawford weaves three cities' responses to police brutality into a single tale of community empowerment and direct action. The film conveys basic legal concepts that can provide practical help to groups and individuals seeking an understanding of their rights when dealing with police. The film is divided into sections that explain citizen's basic rights, tactics for documenting police activity, and ideas for further action and organizing. These Streets Are Watching has been screened across the United States and has played on television across the United States.
Berkeley Copwatch Handbook