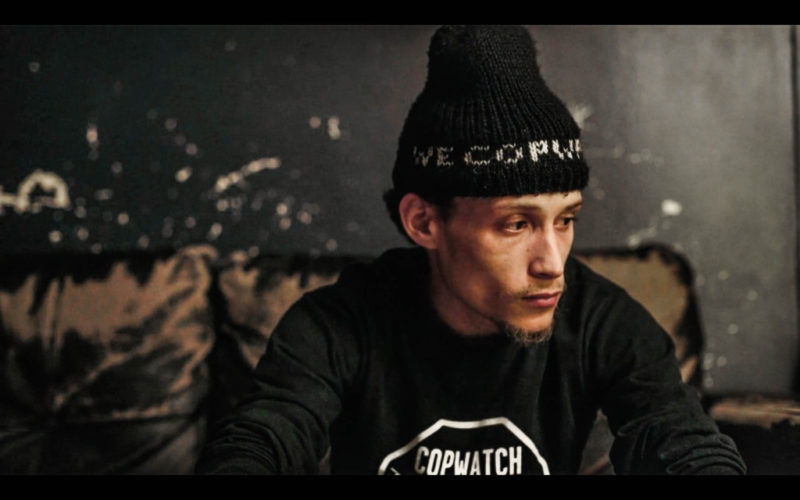 What happens next?
As you know, we have been raising the alarms on the escalated abuse Ramsey Orta has been facing throughout his incarceration in the New York State Prison System.
10 different facilities, 7 times in the hole, and over a year in solitary confinement shows that these have not been isolated incidents but rather a systematic pattern that transcends a particular facility or group of correctional officers.
While we have come to expect, anticipate, and prepare for this type of coordinated abuse, the recent incidents have accelerated and intensified with each passing day.
Two weeks ago I ( Jacob Crawford of WeCopwatch ) stated that I believed officers at Midstate Correctional Facility were trying to kill Ramsey Orta before his release date in July. With the deprivation of adequate food, soap, showers, transitioning to actual death threats, Midstate is making a very compelling case that my assumptions were true.
Ramsey fell ill a few days ago and he was transferred to the infirmary.
We do not know whether he is sick, if correctional officers have made good on their threats to give him Covid-19, or if they are messing with his food. All we know is that he had a really high temperature, and that he was transferred to medical.
Since the first report of a prison employee having Covid-19 at Midstate, there have been three more cases reported. We know at this point that there are many more. We are distraught and we don't know what to do.
As we wait for any information about or from Ramsey, we have to prepare for two different scenarios and neither are good.
1. One scenario is that guards did give Ramsey the virus and we need to try to get him evacuated and into a medical facility that is not in a prison where guards have been threatening his life. If this is the case, we are working against a clock, and time is running out.
2. Another scenario is that Ramey is simply sick, in solitary confinement, where the abuse by guards will continue to intensify to the point where Ramsey does get the virus, or is set up by guards which will hinder his chances of being released in July.
Either way, things are bad and as abolitionists, WeCopwatch has always taken the stance that this system is doing exactly what it was designed to do. Destroy people.
While we believe that people must be accountable for their actions when they hurt people, we do not believe the police, or the prison industrial complex holds any legitimacy in that process. We believe that we need to create institutions of justice that actually involve victims, and not descendants of slave patrols and strike breakers.
In that spirit that are 50,000 plus people awaiting death sentences because they are sitting in prison cells, run but dirty cops who have shown how good they are are contracting and spreading Covid-19.
Deja and I do not have faith in Midstate, NYSDOCC, or the Governor to do what is right. That is not their job. But we do have faith in all of you. Your love and concern not only for Ramsey, but for the world you wish to live in is what gives up hope.
We need to fight for a new day, because tomorrow is not promised. Whether it's providing mutual aid for unsheltered people, or standing up to a violent cop trying to create a new victim. We need to look beyond ourselves, beyond our immediate communities, and begin to live the world we can only imagine.
We will update you as soon as possible on how Ramsey is, what we need to do next, but we wanted to take a moment to let you know we really appreciate all of you so, so much.
We know these times are really difficult for us all, and it means the world that you heeded the call in our time of need. We'll be intouch.
Jacob Crawford / WeCopwatch and Deja Richardson, Ramsey's fiancé
Below is a press release we wrote yesterday.
4/19/2020: Press Release:
RAMSEY ORTA HAS FALLEN SICK AFTER OFFICERS THREATEN TO GIVE HIM COVID-19
To whom it may concern,
Ramsey Orta, the man who filmed the 2014, NYPD chokehold death of Eric Garner, is facing life-threatening persecution at Midstate Correctional Facility where in recent days Covid-19 has broken out.
The barbaric measures against Orta have gone on for years, but now with the onset of Covid-19 at his facility, the targeted abuse has intensified. The Corrections Officers at Midstate Correctional Facility have threatened to infect him with the deadly virus and said he will be lucky to get out of Midstate alive.
Since these threats, Orta has been placed in the infirmary, and is unwell, it is unclear yet whether he has contracted the virus and these threats against him have been realized.
In prior weeks, Orta was denied basic essentials such as cleaning supplies for his cell and soap. His family, friends and supporters are terrified. "Ramsey risked everything when he filmed the death of his friend Eric Garner at the hands of the NYPD and now six years later, his own life is at risk," says Deja Richardson, his fiancé. "We just want him home."
Before the outbreak, Orta had already been facing systematic abuse and torture by NYSDOCC. He had been transferred to 10 different facilities, many far north on the Canadian Border, far from his family and supporters. He had been put in solitary confinement on 7 separate occasions and spent over a year in isolation.
We must not forget this brave New York hero who helped to spark the #BlackLivesMatter movement across the United States when he chose to hit the record button to protect his friend.
If you would like to interview those closest to Ramsey Orta or for the latest update please contact:
Contact info:
Deja Richardson / OfficialRamseyOrta@gmail.com
Jacob Crawford / WeCopwatch / WeCopwatch@gmail.com
https://www.governor.ny.gov/content/governor-contact-form
1-518-474-8390
Anthony J. Annucci: Acting Commissioner for New York State Prisons
Email: Commissioner@doccs.ny.gov
Phone: (518) 457-8134
Acting Executive Deputy Commissioner – Daniel F. Martuscello, lll
Email: Daniel.Martuscello@doccs.ny.gov
Phone: (518) 457-8126
Office of Special Investigations (OSI) – DOCCS
OSIComplaint@doccs.ny.gov
844 674 4697