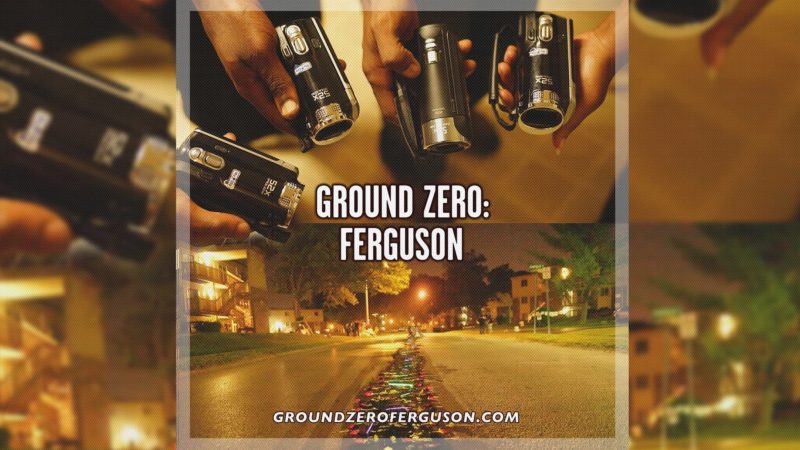 For the past few years, WeCopwatch has been incorporating media training into our curriculum because we understand the importance of being your own media and controlling your narrative.
We as a group have also been exploring digital storytelling as a medium to pass information. 
Ground Zero: Ferguson
We are currently working on a three-part documentary called Ground Zero: Ferguson which is about a community that stopped police brutality in their neighborhood.
GroundZero: Ferguson is a deeply moving and personal documentary that brings together the unheard voices of Ferguson and re-examines conventional wisdom about police brutality and racism. Following the August 2014 shooting death of Michael Brown, an unarmed teenager, Ferguson ignited a conflagration among oppressed people everywhere, sparking overdue conversations about racism in law enforcement, and galvanizing a nationwide movement against police brutality. Since then, the United States has witnessed similar police murders captured by citizen cameras in cities across the country, which highlights both the power and the limitations of filming the police and using video as evidence. Media, authorities, and the public have responded to these incidents following now-familiar patterns. But as society struggles for answers, the conversation rarely moves to a level of genuine solutions.
Ground Zero: Ferguson brings forth a story that hasn't been heard. Presented by longtime Copwatcher and Ferguson resident, David Whitt, and directed by filmmaker Jacob Crawford, this documentary takes the viewer on a journey to Canfield Greens, a forgotten Ferguson neighborhood where community residents confronted and stopped police brutality by coming together and creating their own systems of justice and mutual accountability. Weaving together a broad collection of interviews with residents, community organizers, and law enforcement representatives, this film explores the seemingly intractable and dual-natured issue of police brutality and racism in America.
Some of these voices look backwards and reflect on strategies and common patterns of (mis)representation used to divide the public in the wake of police killings. The film also examines the so-called "Ferguson Effect", which has been widely publicized in the public narrative by leading figures including former FBI director James Comey. 
By looking at these patterns, this documentary shows that the way in which authorities and media respond to police killings systematically avoids conversations about solutions. More importantly, the people most affected by these incidents are also least likely to be included in these conversations. Our documentary highlights the need to struggle for public space in the wake of police tragedies: the fight for physical space to come together, the fight for narrative space to be heard, and the fight for political space to find solutions.
This documentary begins and ends in Ferguson, but takes the viewer on excursions to North Charleston, Baltimore, Oakland, and Staten Island to highlight similarities and explore differences to other high-profile videotaped police killings. We show how people came together, and the struggles they endured in dealing with the institutions that were supposed to fix, not perpetuate the problem. Through this journey, our documentary also aims to educate viewers about using video as evidence and how to effectively respond to and document critical incidents involving the police.