Midwest WeCopwatch Regional Groups Form To Help Start Chapters!
Live in Wisconsin? Michigan? Ohio? Illinois? Missouri?
These Midwest WeCopwatch Regional Groups offer their support.
The Canfield Watchmen (Ferguson Missouri)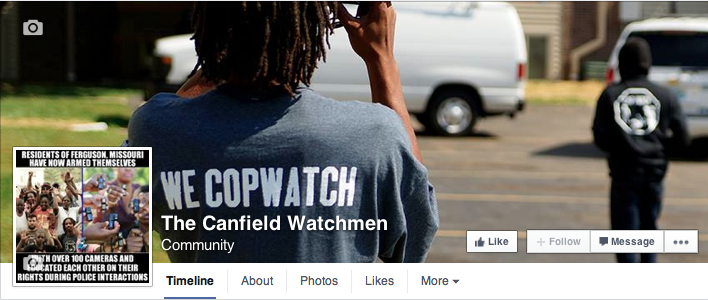 Check out the regional pages, and give a like. Over the next few weeks WeCopwatch representatives will be available to train you in your rights when stopped by the police, and while observing the police.
If you live in St. Louis County or Detroit, we can expect to see Know Your Rights Trainings scheduled on the WeCopwatch regional pages.
But if you are serious about forming a copwatch group, and live in Missouri, Illinois, Ohio, Michigan, or Wisconsin, email us directly [email protected] so we can coordinate something more intensive.