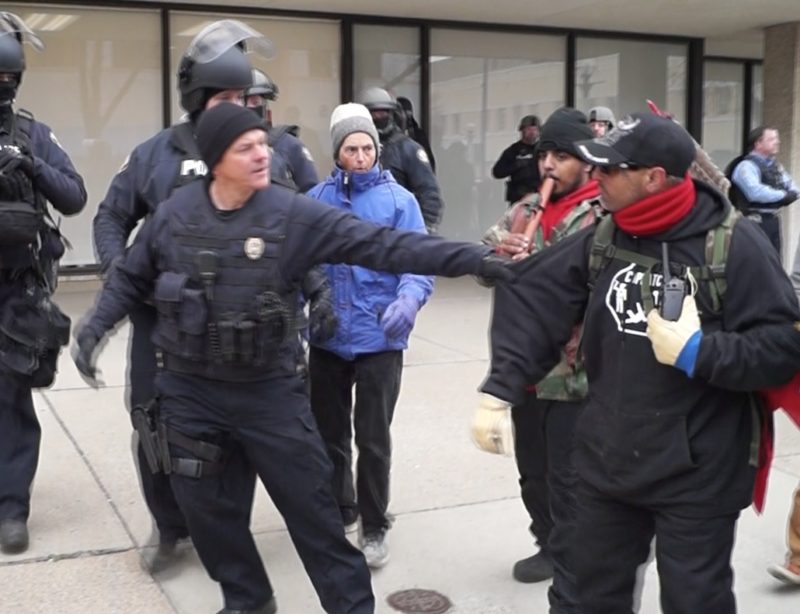 This is an open letter to the judge and prosecutor overseeing the case against Little Feather, a Water Protector we know from Standing Rock. He is currently in custody being charged with blanket felonies that have been handed out to scores of other Water Protectors.
He has a lawyer, but he needs financial support to be able to be in touch with family. Please donate what you can.
https://www.crowdrise.com/supporting-little-feather
To whom it may concern.
My name is Jacob Crawford. I am the founder of WeCopwatch, a national organization that educates people about their rights, and about how to document police interactions with the public. I am writing on behalf of my organization regarding Michael Giron, who is currently in custody, being charged with felonies relating to a protest that occurred at Standing Rock on October 27th, 2016.
While our organization was not present at the demonstration on October 27th, we do know Michael, and we're gravely concerned about the charges he is facing.
We met Michael in November, 2016, while visiting Standing Rock with other legal observers from the National Lawyers Guild. Michael was a kind, gentle, and compassionate person. We felt a warm connection, and were honored to be able spend some time with him and share stories.
But it wasn't days after we met, that Michael was targeted and arrested at a march in Bismarck for an out of state warrant. He was extradited back to California. But we stayed in touch with Michael, and a month or so later, we were happy to be reunited with him again at Standing Rock.
We spent many weeks with Michael slitting wood for elders, and making sure people across the camp had warm clothes, food, and shelter. This is the Michael we know. And this is the Michael we want you to know.
One of things I love about my organization is that we meet people where they are at. We don't judge people's pasts. We only care about where people are going. Michael may have a few blemishes in his history, but as an indigenous man, he has found his life purpose through his time spent at Standing Rock. His purpose is to serve his community. We hope that you help make this man's beautiful purpose possible.
Thank you for your time. Jacob Crawford