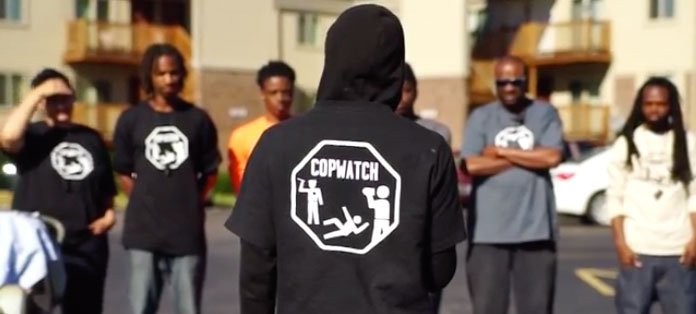 A Canfield Watchmen and WeCopwatch Project
"We Need More Copwatchers. Not Cops with Cameras." – David Whitt, Canfield Watchmen
The Canfield Watchmen is a community based Copwatch project recently formed in the Ferguson, MO, Canfield Green apartments, where Mike Brown was killed.
Canfield Green residents organized to educate themselves on their rights in police encounters and equip themselves with video cameras as a deterrent to further police misconduct. Funds raised by the Watchmen and Oakland, CA – based WeCopwatch enabled hundreds of Canfield residents to be trained and receive cameras.
The cameras led to a significant decrease in police harassment and violence, prompting the Canfield Watchmen to train residents of other St. Louis County neighborhoods and groups active in the Justice for Mike Brown movement.
Today, the Canfield Watchmen are announcing the 1000 Camera Project, a joint project of the Watchmen and WeCopwatch. One thousand St. Louis area residents will be trained and armed with copwatch cameras.
If you and your community reside in the ST Louis area and want to make a difference. Contact us! https://www.facebook.com/pages/The-Canfield-Watchmen/283798761811477?fref=ts