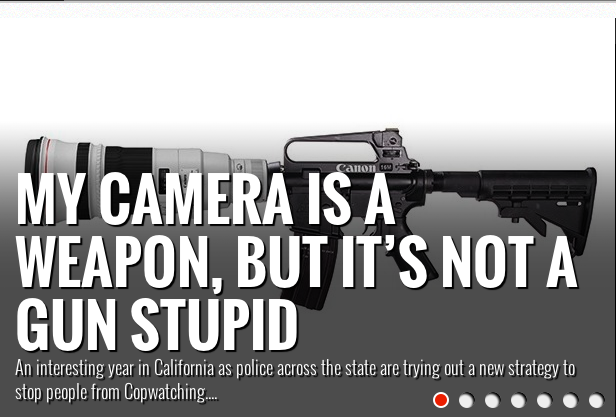 An interesting year in California as police across the state are trying out a new strategy to stop people from Copwatching.
Incidents have been taking place where Police are claiming to believe that camera wielding citizens may be pointing weapons at them. Frankly it's true. Any police officer that is doing something wrong, certainly doesn't want it documented, and any person with a camera, can use it to protect themselves.
Carlos Miller based out of Miami has been pretty on top of the issue but in case you haven't seen
Look at these four recent incidents in different areas across the state of California and determine for yourself whether this is a new attempt at scaring people out of videotaping the police.
Hercules Police

Youtube.com JimmyCrackCorn
Watch as this incident unfolds. The person stopped knows his rights, and asserts them. At 2:10m into the video an officer that arrives late tells the person videotaping not to point the camera at him claiming it could be a "make shift" weapon.
Newark Police

Youtube.com Newark ENT
Gang Cops try to make person turn off camera after rolling up tough but lacking reasonable suspicion.
CHP

Youtube.com TheRegulationX
This cop claims to have seen cellphones that are guns. What do you think?
San Diego

Youtube.com Carlos Miller
However you feel on the issue. Copwatchers beware. This appears to be a tactic being implemented  by people with suspect and dangerous intentions. Be careful, have each other's backs. The cop in this video thought he could get away with murder. There are many more out there.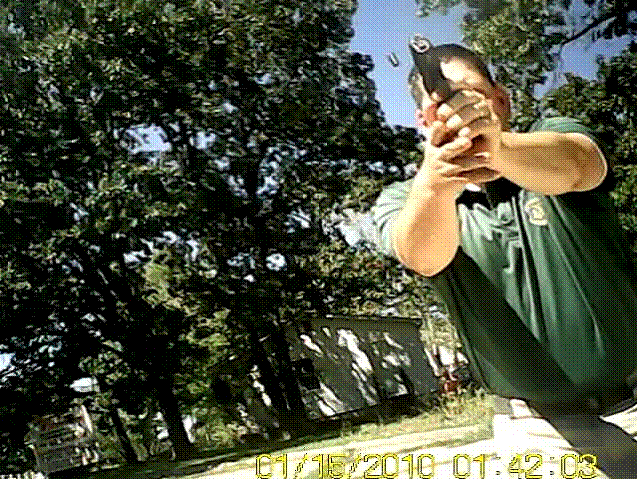 http://www.copblock.org/tag/jeffrey-weinhaus/
If you like what you've seen or read, feel free to
Donate at https://www.wepay.com/donations/wecopwatch
Check out more of out content at http://wecopwatch.org/
Like us at https://www.facebook.com/WeCopwatch
Watch Videos at http://www.youtube.com/WeCopwatch
Check up on us at https://twitter.com/WeCopwatch